Veterinarian offers dog training tips
January is National Train Your Dog Month, and I caught up with my local veterinarian to get his view on dog training. The doctor had plenty of advice on where to start with that new puppy or newly adopted rescue dog.
"There is still time for New Year's Resolutions when it comes to training your dog," said Joe Martins, DVM, Belle Mead Animal Hospital. "This is a great opportunity for people to become aware that it is easy and fun to train their pets. It all starts and ends in the home and with the family."
Great responsible pet care involves more than food, water, play and good intentions. Pets get bored and can easily develop problem behaviors. A proactive pet parent and family can be taught how to provide a stimulating home environment, appropriate exercise and most importantly, training.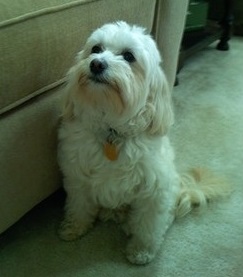 "Training actually saves lives," continued Dr. Martins. "If you love animals and want to help keep pets and families safe and together, then learn and be open to training. Also read about motivating pets, puppy socialization, and environmental enrichment for pets."
The number one reason why pets are surrendered to shelters and rescues is due to behavioral issues. Many of these issues could have been completely prevented with just a little "responsible owner" common sense training and puppy and kitten rules.
"The irony is people need training more than the pets, but sometimes it's hard to get the right information," said Dr. Martins. "The nice thing about pets is they live in the moment and are always ready to learn. Shelter and rescue can make the best pets, but their new adopters do need some basic training rules to follow from Day One. Our team at Belle Mead Animal Hospital can assist owners when it comes to getting on the right path to some training or behavior counseling."
"Over the past decade there has been a revolution on new ways that we can teach our pets to behave and learn. We also know how important it is to teach children how to safely play with pets to protect them both."
Basic Training Tips
1. Use positive reward based training to teach dogs basic commands
2. Crate training is humane, safe and many times what can help a dog or puppy stay in its home
3. Puppies should be introduced to crates gradually from puppy pens
4. Crates are used for positive training and not punishment
Problem behavior like biting, scratching and aggression need immediate professional help. Seek advice from your veterinarian.
Acute Management of Problem Behavior
1. Identify and avoid triggers for undesirable behavior.
2. Don't respond to undesirable behavior like aggression with aggression or punishment.
3. Don't respond to undesirable behavior like anxiety with comforting.
4. Respond in a calm way to undesirable behavior. If you find elimination accidents or something destroyed, after the fact there is no helpful response. Clean it up and avoid the trigger circumstance or prevent it in the future. If a pet is highly aroused and actively displaying an undesirable behavior, remain calm and try to remove the pet from the situation or remove the trigger. You can try to redirect the dog to an alternative behavior like an obedience command.
"If the pet is too aroused to follow a command, we may just need to try and change the subject," said Dr. Martins. "Remember, you are just trying to prevent things from getting worse at this point. When pets are highly excited, reactive or upset, there are no good training opportunities."
We hope this has gone some way in helping you manage your dog's behavior.
Susan, Taurus and Gemini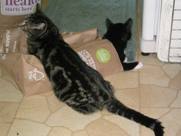 ---
Save
---