Home
Gemini's Blog
Nonprofit organization produces documentary about feral cats
by: Susan Stokes
Nonprofit organization produces documentary about feral cats
---
A recently organized nonprofit organization called Photographers for Animals is run by a husband and wife photography and videography team based in Baltimore. Their current project? Producing a documentary about feral cats.
Elizabeth and Jason Putsche have compiled a beautiful collection of photography over a five year period and have undertaken the task to produce this documentary that details the lives of feral cats as well as the people and programs that help them.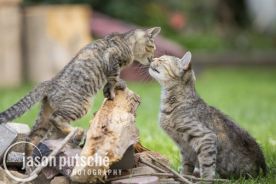 Elizabeth Putsche is an animal advocate. She founded the 501(c)(3) organization and uses film and photography to inspire positive change for animals. Photographers for Animals produces documentaries, online videos, and photographs independently and in conjunction with other animal protection organizations to raise awareness of animal issues.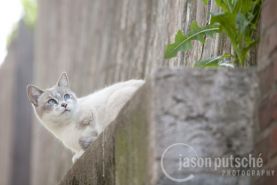 Elizabeth Putsche had this to say in her recent press release about the project:  
"Many people draw a distinction between their pet cats and cats that live outside, but they are really the same. The care and compassion we give our animals at home should be extended to these cats, even if we can't pet them. Each has a personality and individuality—and each has a story to tell." 
"There are a lot of misconceptions about community cats. We want people to see them as they truly are - independent, healthy, loved, and thriving outdoors."
The Putsches work with caregivers who feed colonies of cats on a regular schedule.
Susan, Taurus and Gemini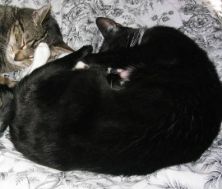 ---
---
Comments:
Posted by
Smith
on
Dec 31st, 2014
I have 2 cats and three dogs. One night, I ran out of cat food (the dry type) and my cats were hungry. So since I had dog food only and the shops were cloesd, I gave them dog kibbles. They're more or less of the same shape and size and are made of the same ingredients chicken. My cats took a nibble and refused the rest of the bowl, preferring to go hungry than eat dog food. The next day, i got them a fresh pack of made-for-cats kibbles and they immediately dived in and ate up. How come my cats knew what I gave them wasn't cat food? I also know of dogs that won't eat cat food for the long run (not mine though, cos they're pigs and will eat anything). It would be good if a pet food manufacturer can answer this question. Is there some special ingredient you put in cat and dog food that makes cats and dogs know which kibbles is who's? Also, nowadays, dogs are eating fish too like salmon. You can't say it's the ingredient. How come they know the difference?
Posted by
Raja
on
Dec 31st, 2014
Don't you think its strange to see a bunch of frtius and vegetables on the front of cat food? Cats can't even digest that stuff, why advertise it? If I were them I'd put lots of meat on the front.What do you think?It's premium natural cat food by purina that gave me the idea for this question, although I've seen it on other products. They have chicken corn salmon peas carrots and berries on the front of their products.The add says eat a variety of wholesome ingredients makes just as much sense to your cat as it does to you
Posted by
Mazan
on
Jan 10th, 2015
I just recently aedotpd a kitten and I already have a cat. And after the hissy fits subsided, they started eating the others food. The kitten eats the cat food, the cat eats the kitten food. I put the food bowls in separate rooms But they just go to the other bowl and eat out of that one. What do I do? How bad is it for a kitten to eat cat food? Or a cat to eat kitten food?
Posted by
Susan
on
Jan 18th, 2015
Hi Mazan, Pet foods are formulated for stages of growth. Although your cat most likely would not be harmed by eating kitten food occasionally, and vice versa, they might not be getting the exact balance of nutrients they each need for their stage of life. Try closing a door to separate them in rooms, if you can, then pick up the food when each is done.
Leave a Reply