It's International Migratory Bird Day
Today is a day to celebrate that bird lover in you. May 4 is International Migratory Bird Day, and we've checked in with Naples Zoo, one of our favorite animal habitats, for some information on how we can help birds at home.
Tips to Help Birds at Home:
Conservation by the Cup: Look for shade-grown coffee when selecting your next cup of Joe. Coffee from forests provide homes for migratory birds and produce better quality beans.
Perfect Plants: Native species provide food, nest sites, and cover that local birds are familiar with. Learn more at Naples Zoo's certified Backyard Wildlife Habitat.
Fresh Feeders: Dirty feeders can spread disease. Clean out old seed from feeders and disinfect with a 10% bleach solution every two weeks. Dry thoroughly before refilling. Clean and refill bird baths frequently.
Distant Distances:  Approaching too closely may cause birds to get nervous and deplete much-needed energy reserves by flying away. During nesting season, this may leave eggs or chicks exposed to predators.
For those of you living near the Naples, Florida area, why not make a trip to the Naples Zoo today? They are celebrating the day with a presentation by J.N. "Ding" Darling National Wildlife Refuge along with Big Cypress National Preserve, Children's Museum of Naples, Everglades National Park, and Rookery Bay National Estuarine Research Reserve.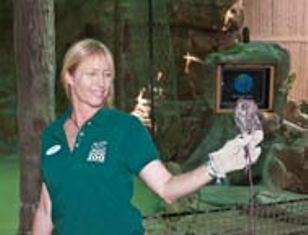 Credit: Naples Zoo
You can pick up free materials about migratory birds plus information on birding while supplies last. Guests will have the opportunity to learn one-on-one with biologists and see a variety of live birds during Naples Zoo's feature shows. 
We hope you found this information helpful, and perhaps it even peaked your interest to learn more.  Have a great International Migratory Bird Day!
Susan, Taurus and Gemini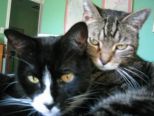 ---