Puss in Boots 3D
---
Stray Cat Hero Gets Two Thumbs Up!
Time for a little fun and levity! Puss in Boots 3D, a Shrek spinoff, is a real treat for both children and adults. Donning my 3D glasses last night, I was happily amused, amazed and most of the time, in awe. This movie begins with Puss in kittenhood, explains how he got his name and explains how this little stray cat became a hero in the end.
The special effects are amazing in 3D. Blown in by the wind in a basket, the small kitten later called Puss was found outside a home for strays by a kind old woman named Imelda. Now living in a home full of misfit kids, here is where Puss first met Humpty Dumpty, a smelly egg-shaped kid that was often picked on by the likes of Little Boy Blue.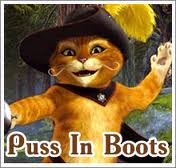 Puss and Humpty Dumpty became fast friends, and Puss often defended him against the tougher kids who picked on Humpty and made him feel insecure. But alas, an unexpected change of events pulled them apart, and this is where the story gets truly interesting, when the search of the Golden Goose becomes the focus.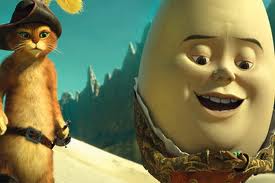 In a nutshell, the movie highlights a giant beanstalk, an evil couple called Jack and Jill who possess the magic beans of legend, and the search of the golden goose. Many of my own favorite Fairy Tale characters were brought to life right before my eyes. This movie takes you back to your own childhood favorites, and I think as adults we all could use a little break from reality from time to time.
Being an avid social dancer myself as well as cat lover, I was delighted to see so much cat dancing in this movie ranging from a Tuesday cat "Dance Fight," to chorus lines of cats chasing multicolored laser pointers for a choreographed effect.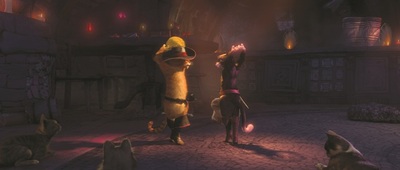 Also entertaining is Kitty Soft-Paws, a femme fatale who can equal the Puss in heroics. She is a master theif who steals Puss' heart, but one with a secret that is revealed during the movie, and I won't spoil it for you here. You have to see the movie to find out what that is.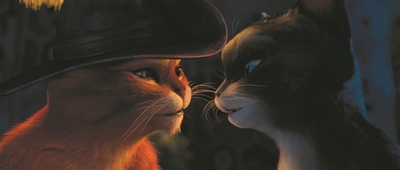 If this has not been enough to whet your appetite to go see this movie, try watching the movie trailer below. Just click on the image to get it started. And once you do go see the movie, please come back and share your comments here!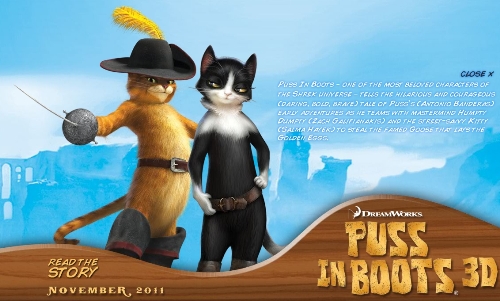 Enjoy!
Susan, Taurus and Gemini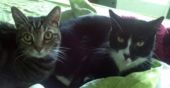 ---