A visual representation to help you buy pet insurance
They say a picture is worth a thousand words, and often I find that to be true. I discovered recently that Trupanion Pet Insurance came up with a handy visual to make it easier for people to choose the right plan.
Take a look: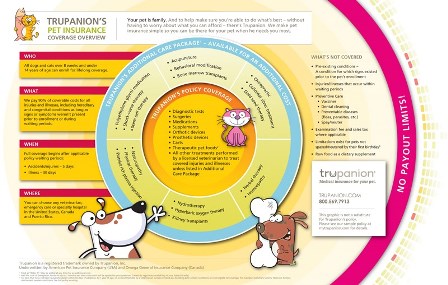 Hope this helps! It's easy to get quotes. Just visit the Trupanion website. Don't let finances get in the way of providing the medical care your pet might need some day. Better to be safe than sorry.
Susan, Taurus and Gemini
---
---
---