It's Team Cuddle Time – a photo contest by Freshpet
---
Freshpet, currently the only company making fresh, refrigerated dog and cat food made in the U.S.A., is joining popular Parenting Lifestyle blogs Mommy Shorts and Momm's Gone City to launch Team Cuddle, a celebration of the special, loving moments shared between family members.
Inspired by the adorable photographs of Momma's Gone City's own Theo and Bean, Team Cuddle is a contest to find the very best snuggling moments ever captured on film. The contest is divided into four categories, two of which involve pets.
To enter the contest, simply upload a cuddling picture on Mommy Shorts' Facebook page between February 10, 2014 and March 3, 2014. Prizes for the most lovable photos include:
* One Grand Prize Winner will receive $1,000 USD
* Four Category Winners will receive $250 USD. The winners of the (2) two Pet Categories will receive a Freshpet Prize Pack full of coupons and goodies
Having a hard time getting your pup to curl up a little closer? Freshpet suggests encouraging him or her with fresh, all natural treats, like new Dog Joy Chicken Strops with Flaxseeds or Dog Joy Sausage Slices available in select Wal-Mart stores.
"We are big fans of these two blogs and could not be more excited to be a part of Team Cuddle," says Kathryn Winstanley, VP of Marketing for Freshpet, "Pets bring so much joy and love into our lives. It will be fun to see those emotions expressed in the beautiful images we'll receive." 
For additional information about the contest, including Official Rules, visit the Mommy Shorts website. For more information on Freshpet foods or to find a store near you visit www.freshpet.com.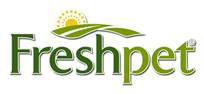 Freshpet is headquartered in Secaucus, New Jersey. They are the only company making fresh, refrigerated pet food nationwide.
Founded in 2006 by pet lovers and pet food industry professionals, Freshpet identified an opportunity to improve the pet food market and introduced fresh food as a healthy alternative to dry or canned food.
Freshpet only uses high quality meats, poultry and fish combined with fresh vegetables and fruits – with no preservatives or fillers like corn, wheat or by-products. Nutrient-rich meals allow pets to have the same healthy eating habits as their owners.
Good luck!
Susan, Taurus and Gemini
---
---