Celebrating National Feral Caretakers Day
---
Guardians of Rescue is an organization based in New York whose mission is to protect the well-being of all animals. They designated the first "National Feral Cat Caretakers Day" on December 23, 2012 in honor of the many people that dedicate their lives to the estimated 70 million homeless, free roaming cats throughout the world.
This year, in support of the second National Feral Caretakers Day, Guardians of Rescue and New Jersey Aid for Animals will head to Camden, New Jersey to distribute much needed food and shelters for Camden's feral cats.  The event will take place on Sunday, December 22, 2013 at 11 a.m. at The FOP Lodge, Fraternal Order of Police, located at 1137 Federal Street, Camden.
Feral cats in Camden lead lives fraught with danger.  Only one in four feral and street cats survive in general.  However, in cities such as Camden, the number is even less.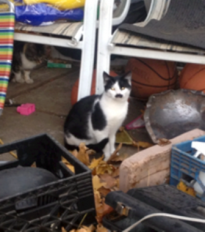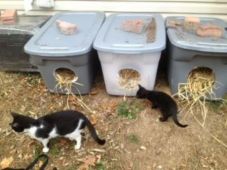 "Feral cats suffer from abuse, starvation, frigid temperatures and live in constant fear 24/7," said Dori Scofield, vice president of Guardians of Rescue. "There is little place to hide and find safe shelter in a city filled with blocks of abandoned homes, drugs, crime and general disregard for life."
"But for every evil action, there is an opposite and equal reaction of love and compassion," added Scofield.  "And this weekend, with New Jersey Aid for Animals, we will salute the brave, dedicated residents of this city who care for the feral cats." 
Guardians of Rescue and New Jersey Aid for Animals invite residents to join them to support the second annual National Feral Cat Caretakers Day.  Any donation, no matter how small, can help save the life of an animal in need. Guardians of Rescue volunteers will also be accepting bags of cat food.
"We can have real impact and implement better solutions to this sad problem by working together within the community," said Scofield. "Neutering, feeding and rescuing these homeless felines is certainly a positive step in the right direction.  Utilizing and rewarding people who are also in need to make it all work just seems like the perfect match.  For these programs to work, we depend on dedicated volunteers and donations, and we are hoping for a great turnout of interested people in order to continue aiding those less fortunate."
Guardians of Rescue have a number of programs they are implementing to help the Camden community, including working with the homeless population in order to create a barter system that will help with animal rescue efforts. With this program, homeless people will be given meals and other assistance in exchange for their help in caring for the stray animals.
Guardians of Rescue is a non-profit organization based in New York whose mission is to protect the well-being of all animals. They provide aid to animals in distress, including facilitating foster programs, rehabilitation, assisting other rescue groups, and providing support to families, both military and not, who need assistance due to economic factors. To learn more about Guardians of Rescue, please visit their website.
New Jersey Aid for Animals is a no-kill animal protection charity striving to end the suffering of animals. Their mission is to enrich the life of every animal they touch as well as provide programs for domestic animals on wellness, humane education, spay and neuter with a focus on impoverished communities.  They report abuse and pursue justice for abused animals.
Please visit the websites above for ways you can help.
Susan, Taurus and Gemini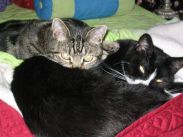 ---
---