East Asian (Longhorned) Tick found in Somerset County, New Jersey
Because ticks pose such a health threat to both pets and people, it's important to stay aware of tick migrations taking place in our area and be diligent with parasite protection. We've been following the migration of the East Asian tick (also known as the Longhorned tick) since its discovery in Hunterdon County, New Jersey, back in November 2017. According to recent updates by the New Jersey Division of Fish and Wildlife and the New Jersey Department of Agriculture, the Longhorned tick has now made its way to our own Somerset County along with Hunterdon, Union, Middlesex, Mercer, Bergen and Monmouth Counties.
Several other states where the tick has been found include Pennsylvania, New York, Maryland, Virginia, West Virginia, North Carolina, and Arkansas.
The Longhorned tick is known to occur in a wide range of animals, being documented in deer, sheep, goats, cattle, horses, dogs, raccoons, and opossums. If animals become heavily infested with these ticks, the loss of blood can kill the animal.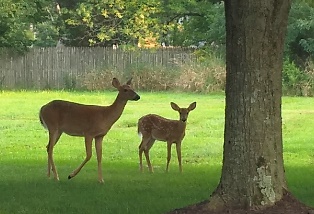 Like deer ticks, the nymphs of the East Asian (Longhorned) tick are very small and can easily go unnoticed on animals and people. Longhorned ticks in other countries have been shown to spread diseases.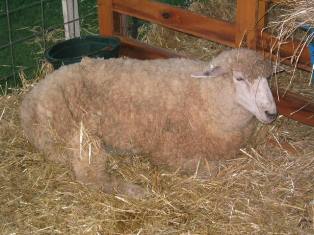 Those that have been collected in New Jersey so far have tested negative for various human and animal pathogens, but the NJ Division of Fish and Wildlife encourages folks to take the following steps if a suspected Longhorned tick is found on you, your pets, horses, or livestock:
Place the tick in a snack or sandwich size Ziploc baggie and seal it. Do NOT use tape to secure the tick.
Call the New Jersey Tick Line at: 1-833-NEW-TICK (833-639-8425)
For additional information, visit the NJ Dept. of Agriculture, Division of Animal Health webpage at http://www.nj.gov/agriculture/divisions/ah/
Please remain diligent with parasite protection for your pets!
We recommend you discuss your pet parasite preventative options with your veterinarian to be sure you are using the right product based on your pet's age and weight. Veterinarians use their specialized training to review their patients' medical histories and determine, in consultation with pet owners, whether a particular product is appropriate for the pet. And remember what is prescribed for dogs is different for cats.
Cats do not suffer from Lyme and other tick diseases, but they do suffer from many flea-related diseases. Revolution is our preferred topical for cats as recommended by my veterinarian, protecting them against not only fleas and ticks, but also Heartworms and roundworms. It is the safest product for cats that is also FDA approved.
There are a few different products on the market for dogs, and it is best to discuss the correct product for your dog depending on the pet's health history, age and weight.
Watch an American Dog Tick in motion below! Subscribe for updates on our YouTube Channel here!
---
Susan, Taurus and Gemini
---