Home
Gemini's Blog
Heart and Sole 5K Run/Walk to benefit Somerset Regional Animal Shelter
Heart and Sole 5K Run/Walk to benefit Somerset Regional Animal Shelter
The Somerville Street Fair is one of my favorite events to attend each year, and I'm never disappointed. I caught up with Donna Lee Zeitlin this year, a volunteer for the Friends of Somerset Regional Animal Shelter (FOSRAS), at the table she was helping to look after for the shelter. Here's what she had to say about a benefit event taking place on Sunday, October 9, 2016.
"I've been a volunteer for FOSRAS well over 15 years now, and I love this organization. What we're telling people about at the street fair is the Heart and Soul 5K Run/Walk scheduled at Duke Island Park in Bridgewater, New Jersey, on Sunday October 9. There is a $25 fee to register to walk, and a $30 fee to register to run with 100% of the registration fees going to the animal shelter. It's also a fully sanctioned run for those serious runners who wish to participate. Participants will receive T-shirts and goody bags."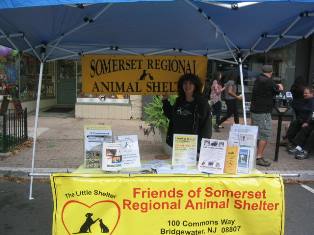 credit: Gemini Universal LLC
Donna went on to explain that there is a full schedule of events along with vendors selling crafts with a portion or all of the sales going to the shelter. FOSRAS is not planning to bring adoptable cats to the event, but there will be volunteers walking some of the adoptable dogs identified with Adopt Me vests.
The event kicks off at 9 a.m. with the shotgun start 5K Run and the walk begins at 10 a.m. The schedule of activities planned includes an Agility Course, Ask the Vet!, K-9 demo by Office Daneker with K9 Partner Apex, Blessing of the Animals and more. The event ends at 1 p.m.
Visit the FOSRAS website for more details and a full schedule. While you are visiting the website, check out the adoptable pets. Consider going to a FOSRAS meeting and learn more about their animal rescue and pet adoption efforts and fundraising. They meet monthly at the Bridgewater Library.
Hope to see you there!
Susan, Taurus and Gemini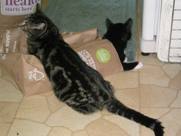 ---
---
---