Home
Gemini's Blog
Photographers create an online buzz for shelter bunnies
by: Susan Stokes
Photographers create an online buzz for shelter bunnies
---
It's #BunnyWeek (January 26-30, 2015)
Calling all rabbit lovers – this week is for you! The nonprofit Photographers for Animals is raising awareness for shelter rabbits by showcasing a series of adoptable bunny photos on their organization's social media accounts January 26-30, 2015.
Husband and wife photographers Elizabeth and Jason Putsche captured the series of adorable photographs of a mother rabbit with her two 6-week-old babies that are in a foster home for the Fairfax County Animal Shelter in Virginia.
The photos are being showcased on the organization's Twitter and Instagram pages using #BunnyWeek.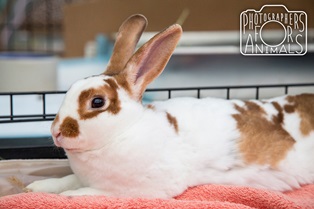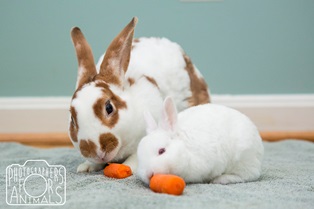 Photos by Jason Putsche Photography
"We wanted to not only help these little ones get adopted into loving homes, but to raise awareness about these wonderful animals that make great family pets," said Elizabeth Putsche, executive director of Photographers for Animals.
According to the photographers' press release, in addition to showcasing adorable images, information about adopting rabbits and their care will be provided on social media.
"One photo can capture the heart of a possible adopter and help an animal find its forever home," said Putsche. "We hope #BunnyWeek not only helps the bunnies showcased in our photos, but helps rabbits in shelters and rescues around the country find wonderful new homes." 
Photographers for Animals is a 501(c)(3) nonprofit organization which uses film and photography to inspire positive change for animals. Founded in 2014 by the life-long animal advocate, Elizabeth Putsche, the organization produces documentaries, online videos, and photographs independently and in conjunction with other animal protection organizations to raise awareness of animal issues.
They have also created a directory of animal photographers and videographers that will provide their services for free or at a discount to nonprofit organizations.
Find more information on the Photographers for Animals website. 
Have a great #BunnyWeek!
Susan, Taurus and Gemini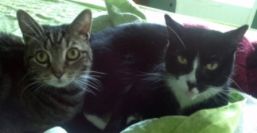 ---
---