Africa Weeks for the Animals
---
Celebrating the diversity and welfare of our African animal friends…
So far, the majority of my posts have been focused on what's happening close to home, with the exception of Lennox. However, there are animals in need all over the world, and I thought it was time to take a look at what other countries and cities are doing to help. For instance, August 4 kicks off the "Third Annual Africa Weeks for the Animals." Let's take a closer look at this event and what it has to offer.
The event is presented by Animal World USA-International and takes place August 4-19, 2012.  I recently had the pleasure of working with this organization to help promote awareness of the recent New Jersey Week for the Animals.

For Africa, Animal World USA-International will promote awareness of the amazing African animals along with the dedicated organizations and African people who contribute to their welfare.  African youth, animal advocates, humane organizations, sanctuaries, community leaders and concerned citizens will be highlighted.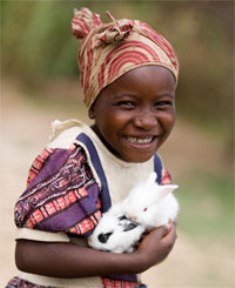 Credit: Animal World USA-International
Two full weeks of events and activities are planned.  Included are animal facility tours, low cost vaccination and spay/neuter opportunities, vegetarian events, pet adoption events, and even animal communication workshops.  There are many volunteer opportunities available for those of you who may be interested.
Africa is home to so many different types of animals, and the online celebration is an opportunity to highlight this diversity.  Other activities include the Serengeti campaign, the Maralal Camel Derby, World Elephant's Day and Game Ranger's Family Day.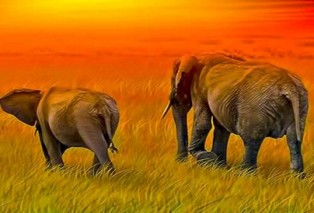 Credit: Animal World USA-International
If you would like to learn more about the Third Annual Africa Weeks for the Animals, please visit http://www.africaanimals.org/
Being the cat lover that I am, I can't help but end with a photo of some big African cats.  Gemini and Taurus, meet your match!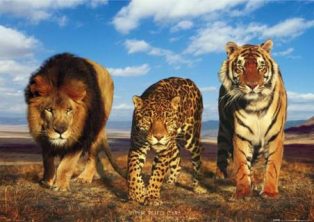 Credit: Animal World USA-International
Susan, Taurus and Gemini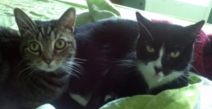 ---
---