SAVE's Halloween Dog Parade
---
9th Annual Halloween Dog Parade a Howling Good Time!
Hi Everyone,
I must admit, I had never gone to a Halloween Dog Parade before. I saw clips of a New York based parade on TV the day before, but nothing beats "being there!"
The costumed dogs and their owners, some in costume themselves, gathered at the designated Registration area in Princeton on Nassau Street around 12:30 p.m. on Sunday, October 23rd.  The dogs were so well behaved and were having such a great time showing off their costumes and socializing with the people and other dogs!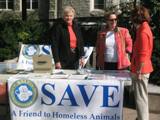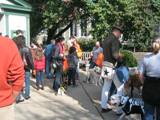 The list of costume types included: Skeletons; Bees; Panda; Shark; Witch; Banana Split; Bride, Groom and Priest; Toto; Clown; Cowboy; Pirate; Frog; Leopard; Devil; Hot Dog; and more.  See if you can guess Who is Who from the photos below!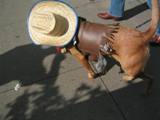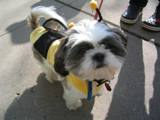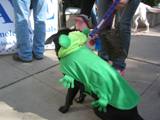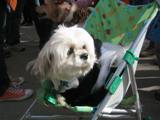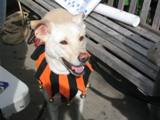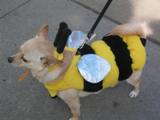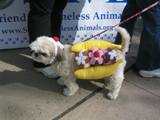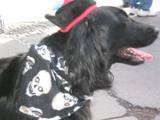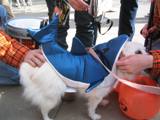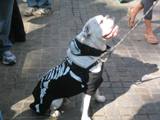 The Princeton University marching band led the procession down Nassau Street starting at 1 p.m.  The street was lined with spectators smiling and taking photos.  It was a bright, sunny day and the temperature was just right for a parade.  We could not have asked for a more perfect day weather-wise!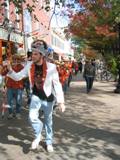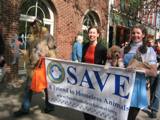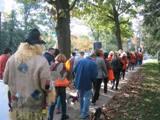 The Parade ended at Borough Hall in front of the very impressive Monument.  There the band performed for the crowd, and I must say, they are a talented bunch!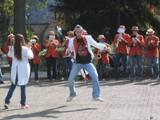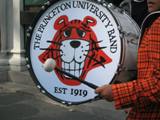 Three prizes were given out to the top three costumes:
First prize and a $50 gift certificate was awarded to Toto, Dorothy and Scarecrow.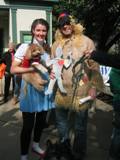 Second prize and a $25 gift certificate was awarded to the Bride, Groom and Priest.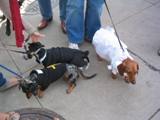 Third prize and a $10 gift certificate was awarded to a Witch and her Witch companion.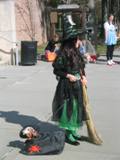 Again, I have to say this Parade was so much fun to watch.  It was well organized, well attended and simply a good time!  Refreshments were served by SAVE after the prizes were awarded.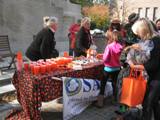 What a fun event! Have a Happy Halloween!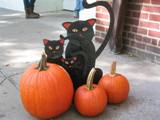 Susan, Taurus and Gemini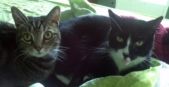 ---