The FDA needs your help to solve the pet jerky treat mystery
---
The FDA needs your help. In their website update for consumers published October 22, 2013, they are asking anyone who has had a dog or cat that became ill after eating jerky pet treats to please contact them.
This news is making headlines across the country.
"This is one of the most elusive and mysterious outbreaks we've encountered," says CVM Director Bernadette Dunham, DVM, Ph.D. "Our beloved four-legged companions deserve our best effort, and we are giving it."
The FDA has already tested 1,200 samples without discovering the exact cause of any illnesses.  They also are not naming any particular brand, but say the pets mostly ate a chicken or duck jerky treat or a jerky-wrapped treat and the majority has come from China.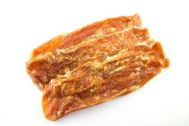 Credit: Trupanion Pet Insurance / Facebook
They say symptoms include decreased appetite, decreased activity, vomiting, diarrhea (sometimes with blood or mucus), increased water consumption, and/or increased urination. Severe cases have involved kidney failure, gastrointestinal bleeding, and a rare kidney disorder. About 60 percent of cases involved gastrointestinal illness, and about 30 percent involved kidney and urinary systems.  The remaining cases reported various symptoms, such as collapse, convulsions or skin issues.
The FDA has also reached out to U.S. pet food firms seeking further collaboration on scientific issues and data sharing and has contracted with diagnostic labs.
Stay safe and healthy,
Susan, Taurus and Gemini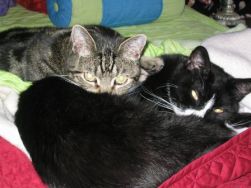 ---
---