SAVE Stroll for Strays
---
Braving Mother Nature to Launch SAVE Pet Fair
Yes, right in time for Halloween, Mother Nature played a Trick on SAVE Animal Shelter this year. She brought us a nor'easter on October 29, the day of our First Annual Stroll for Strays Dog Walk and Pet Fair. With no scheduled rain date, the SAVE team and volunteers played a Trick on Mother Nature. We showed up and staged the event!
Yes, the SAVE team and volunteers showed up at Mercer County Park at 8 a.m. sharp and got to work.  We unloaded the SAVE van and set up the Registration table.  With approximately 90 dogs with walkers registered, we had to be ready!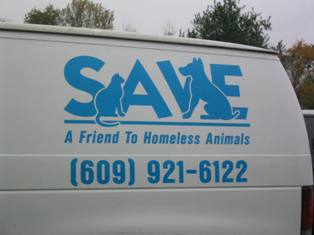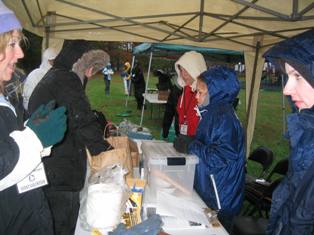 Some of the booked Vendors also began to arrive on time to set up.  A big thanks to those who chose to face the rain and snow with us: Utopia for Pets, Lawrence Animal Hospital, Canine Companies Invisible Fence, Camp Bow Wow, Pet Portraits by Rachel, Princeton Dog Training Club, PNC Bank, Emiliani-Paul Mitchell of NJ, Pet PRT, Heavenly Hounds, Focus on Homeless Animals (if I have missed anyone here, let me know in Comments please!).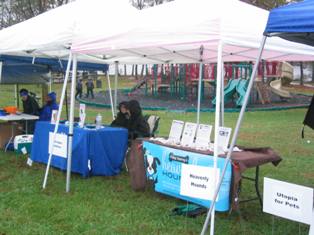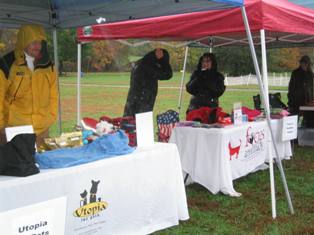 We were very happy to have New Jersey 101.5 Prize Patrol stationed in our Pet Fair Pavilion.  The Pavilion also housed Mercer County Wildlife Center, a SAVE table of goodies, Gift baskets for Raffle, and was the area where the Raffle winners were later announced.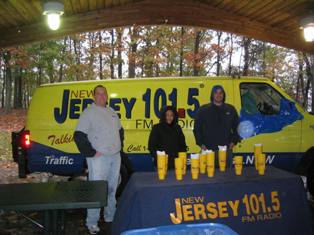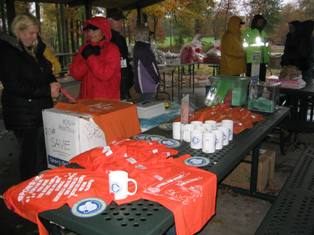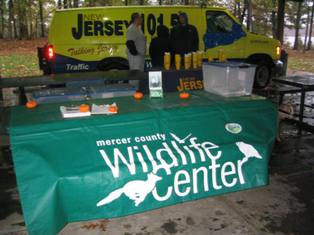 By 10 a.m. registrants began to arrive, smiling at the rain with happy dogs on leash ready to walk.  Even though many of the dogs and walkers could not make it due to poor weather conditions, many did come!  Some concerned walkers even left their dogs at home and came to visit the fair anyway!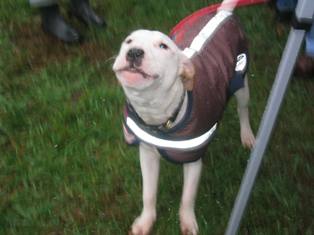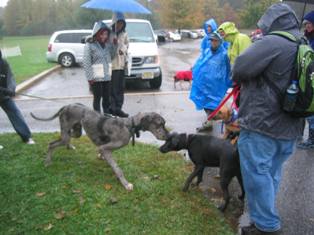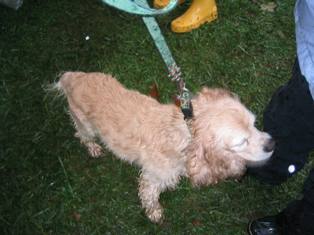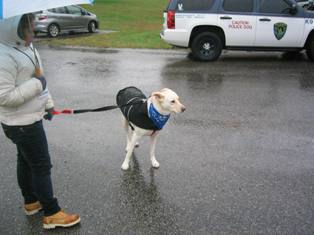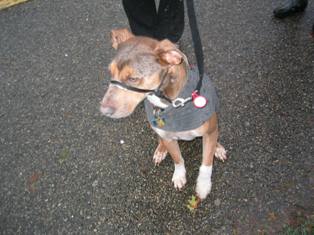 Many of the weather-conscious dog owners dressed their dogs appropriately for the rain and pending snow.
The Dog Walk took place as scheduled, although they did not walk the full distance mapped, again due to Mother Nature's constant rain.  But, as you can see by the photos below, it was a lovely park setting, and perfect for a walk with your Best Dog Friend.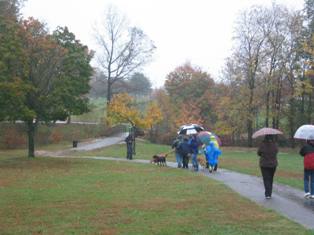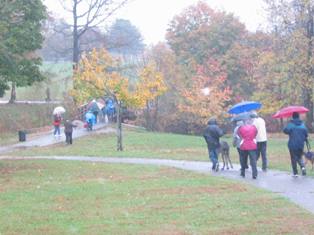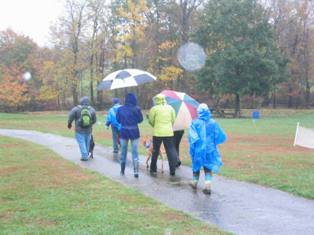 Some of the dogs were sporting their new SAVE bandana for the walk!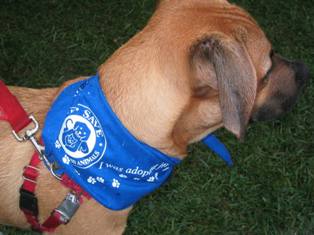 Another highlight of the event was the Agility Demonstration by Princeton Dog Training Club.  It was amazing to watch their dogs jump hurdles, run through the tunnel, and maneuver quickly back and forth through the agility poles.  I wish I had this on video, as the photos do not do the demonstration justice!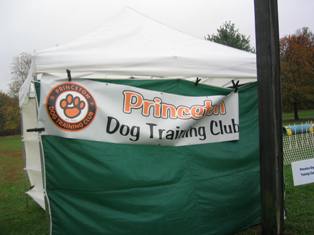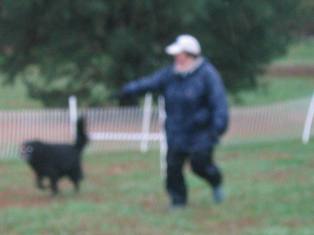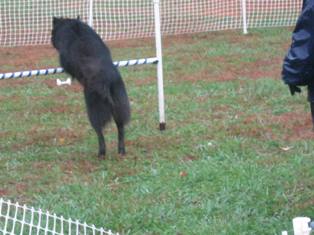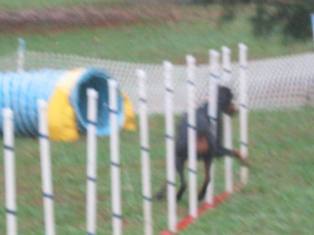 As the morning passed, the rain turned to sleet.  Then the sleet turned to snow at about 11:30 a.m.  So the scheduled activites were moved forward.  Raffle winners were announced early, gift baskets were distributed, and we all started to pack it in around noon to head home, two hours too soon.  Mother Nature was getting the best of us by that time, and safety on the highways was of major concern.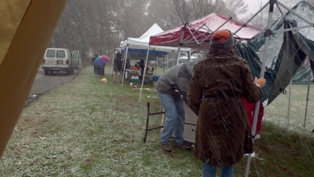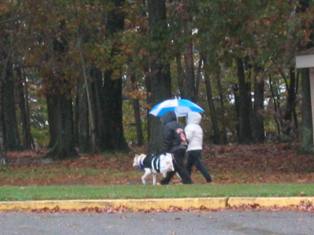 Below is the snowy scene I captured while driving out of the park!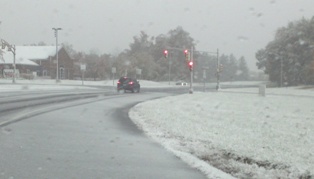 I cannot close without reposting a direct message from SAVE which they posted on their Facebook Page the night of the Pet Fair:
I am looking forward to our Second Annual Stroll for Strays in 2012, date to be announced.  Mother Nature, get ready!
Susan, Taurus and Gemini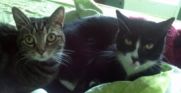 ---