Veterans Day promotion from Three Dog Bakery
---
Here's a nice idea to celebrate Veterans Day and give back to a deserving veteran. According to their recent press release, Three Dog Bakery will donate to the nonprofit Food Industry Serving Heroes an amount equal to 15 percent of the total sales of its products, whether through its bakeries, its retail outlets or online, made on Veterans Day. The company will also contribute a year's supply of its dog food and treats to the recipients of its service dog initiative.
The Friends in Service of Heroes (FISH) engages the food industry in serving military veterans. With the donations from the Three Dog Bakery Veterans Day promotion, FISH will purchase service dogs to distribute to veterans in need.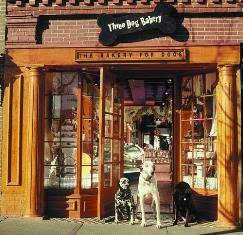 Credit: Three Dog Bakery / PR Newswire
This story caught my attention, as I've published articles in the past about the good work Guardians of Rescue, a  nonprofit based in New York, does with matching dogs to veterans and those suffering PTSD through their Paws of War Program.
Returning military personnel and veterans face a variety of challenges that can be aided with the use of a service dog, from Post-Traumatic Stress Disorder (PTSD) to immobility. The Bureau of Labor Statistics reports in August 2013, about 3.2 million veterans, or 15 percent of the total, had a service-connected disability.
Service members and veterans are provided with highly specialized service dogs that help them find a new level of independence in their post-combat life. Service dogs are specially trained to help perform a multitude of tasks that increase the independence of their human partners. People paired with service dogs show significant improvements psychologically, socially and sometimes economically.
Service dogs are in high demand, with wait times up to three years. Training begins when the dogs are young. These highly trained canines work on average eight to 10 years before they retire.
Three Dog Bakery products feature a diverse array of premium, all-natural, made in the USA treats and food. The company oversees 34 boutique bakeries for dogs, located within the United States, Canada, and Hong Kong and is known for its custom-made baked treats.
So if you would like to do something nice to celebrate Veterans Day this year, buy your furry best friend some treats that will go some way toward helping a veteran who has served our country.
Susan, Taurus and Gemini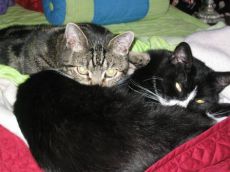 ---
---