Pet Insurance Saves Pet Lives
---
Why Pet Owners Need Pet Insurance...
Following is a story I received from my veterinarian at Belle Mead Animal Hospital that is well worth sharing. "Several weeks ago I examined a 12 week old puppy and helped the wonderful owner with its wellness visit.  I advised them to immediately enroll in pet insurance for emergencies. The owner followed my advice, and thank goodness they did."
The story continues: "This puppy came in weak and drooling with burns on its tongue and throat only two weeks later. The owner did not know how her healthy puppy could be so sick so fast.  I asked the owner once she got home to look for any batteries that this pup could have teethed on. She found one AA battery in her child's room.
This puppy needed 24 hour overnight care at a local emergency clinic for the next week to treat its pain and internal ulceration.  It was hard and expensive ($4-5k) but this puppy lived and will make a full recovery.  Her Trupanion Pet Insurance paid 90% of her bill.
Pet Insurance saved our clients thousands of dollars last year.  We have puppies getting into toxic mushrooms in the yard, eating bottles of Advil, developing hypoglycemia, and more.  Remember, vomiting and diarrhea can be emergencies and are covered. People need pet insurance for pet emergencies, not for general yearly wellness exams, vaccines and preventatives.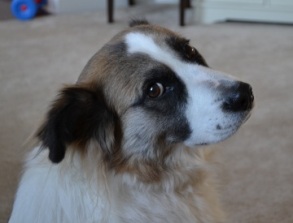 You need pet insurance for all the unexpected illnesses that will happen that you cannot afford. Pets are family, and pet insurance has come a long way.  Pet insurance is not a scam. It's a lifesaving measure, especially in this day and age.  A typical plan costs about $400 a year, and it is worth every penny to ensure we never lose a pet to bad luck and lack of finances.  Ask our growing number of clients whose pets were saved by pet insurance."
Friends, please do your research and find a Pet Insurance plan that is right for you and your pets.  Be safe, not sorry. Don't let the hard decisions influence you by lack of money - Pet Insurance can help!

Susan, Taurus and Gemini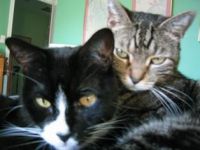 ---
---
---