On Pet Negligence
---
Update on Firu's Case...
Warning.....the photo you are about to see is disturbing to say the least. Please prepare yourself to view the outcome of one of the most unthinkable acts of negligence toward an innocent dog.
The photo below was shared with me by one of my personal Facebook friends. The dog's name is Firu.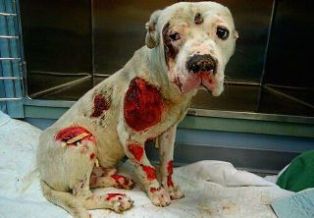 Save
Firu was dragged behind his owner's truck in 2010.  This is how he looked after this horrible act of negligence.  This atrocity occurred in North Carolina.  He was rescued, cared for and adopted.  Below is how he looks today: Happy, healthy, and full of life!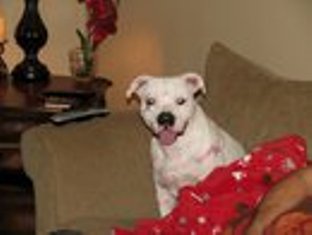 As published in Examiner.com in September of 2010, the owner claimed to have been drinking and forgot that the dog was tied to the bumper behind his truck as he proceeded to dirve home at 2 a.m.  Why on earth was his dog tied to his bumper in the first place?  Is that responsible pet ownership?
Once again, Social Media helps spread the story and gather supporters to defend horrible wrong-doing.  Fifu has become a Public Figure on Facebook, with 7,063 people who have Liked his page, and 4,700 people talking about him as of this date.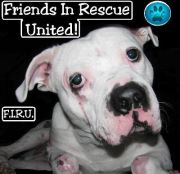 The worst part is that the two men accused of dragging Firu have now filed a slander and libel lawsuit against Samantha Hodge who runs Barks and Wiggles Rescue Group who saved him, as well as the DA's office, the police department and the animal hospital who treated Firu's graphic injuries! Outrageous! Again, so many people are dumbfounded by this latest turn of events. Has Fifu not suffered enough? Can his new owners not live in peace with this beautiful dog?
The Barks and Wiggles Boxer Rescue Group who helped save him also have a Facebook Page if you would like to lend support and follow his story.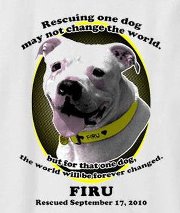 Thanks to all who battle animal cruelty by rescuing, providing medical care and adopting.  I am sure Firu's story will go on for some time and perhaps continue to create awareness and help educate those in need of direction on how to be a responsible pet owner.
Susan, Taurus and Gemini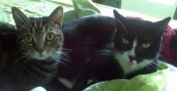 ---