Plant a tree to honor your pet for World Pet Memorial Day
---
For those who want to honor their beloved pets who have crossed Rainbow Bridge, the folks at My Eternal Family Tree in Southern California are offering something very special. Lisa Brambilla, founder of My Eternal Family Tree and creator of BioUrn4Pets™ invites pet lovers to visit her website and enter their email and pet's name. In return, she will plant a tree in their pet's memory in recognition of World Pet Memorial Day, June 12, 2016.
In addition to the tree, each entry will receive a monthly newsletter that includes interesting tips and information for pet lovers. Brambilla had this to say in her recent press release:
"Our goal is to plant 1,000 trees to celebrate our beloved pets who have crossed the Rainbow Bridge and pay tribute to the wonderful bond between pet lovers and their furry family members. While helping pet parents through their loss, we are also creating new life, allowing their pet's memory to live on." 
Brambilla reported that several hundred trees were planted during the first five days the campaign was launched. The trees are planted in partnership with the Arbor Day Foundation. The hope is to surpass their goal of planting 1,000 trees.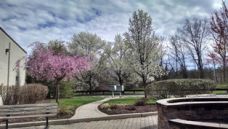 To have a tree planted in honor of your pet, just visit the My Eternal Family Tree website to get started. Enter your email and your pet's name, and they will do the rest. In addition, pet lovers can follow team BioUrn on Instagram @BioUrn4Pets and join them in the greenhouse while watching their pet's tree grow using #trees4pets.
BioUrn is a handcrafted biodegradable pet cremation urn that grows a living memorial. It was created by a pet lover for pet lovers who want to celebrate the memory of their beloved companion by creating new life. BioUrn4Pets is handmade in the United States and offered by a Veteran owned, Certified Green, American business. 
In memory of all pets who have crossed Rainbow Bridge, with love,
Susan, Taurus and Gemini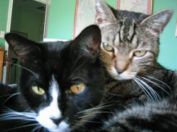 ---
Save
Save
Save
---