Food raffle offered to benefit feral cats
---
30 caregivers of feral cats will be awarded…
Today I am sharing a blog post by Project TNR on For The Animals' Sake NJ.  The Animal Protection League of NJ is offering a food raffle to benefit caregivers of feral cats. This a limited time offer.
Go Cat Food Shopping On Us!
Dear Feral Cat Caregivers,
Thank you for caring for your colonies so well during these cold and often financially stressful months!

The Animal Protection League of New Jersey would like to ease the burden a little for some of our caregivers by offering a food raffle.

We wish we could help every single caregiver, but unfortunately we are not in a position to do that. What we can do is reward 30 of our caregivers with up to $60 worth of cat food!

Interested? Please read all of the instructions and details in full if you would like to participate.

30 caregivers, randomly selected from all who enter, will be reimbursed by check for up to $60 worth of the following brands of dry cat food:
* Purina Cat Chow 16lb bag
* Purina Cat Chow Naturals 13lb bag
* Purina One Beyond 14lb bag
* Friskies 16lb bag varieties
* Whiskas 15lb bag varieties

To receive the reimbursement, winners must submit a receipt/ receipts dated within a month of the drawing (February 11, 2013) and will receive a check for the exact amount shown on receipt/s (up to a maximum of $60). If the winner has receipts from December or January showing purchases of the above mentioned types of dry cat food they may also be submitted. It is our hope that the food we reimburse for will be used to feed your feral cat colonies.

To enter you must be part of our Nexus (our network of caregivers). If you are, send an email by 6pm on Friday January 11, 2013 to feralcats@aplnj.org with the subject "Food Raffle."
Winners will be notified by Monday, January 14, 2013. Simply submitting an email does not mean we can reimburse you - you need to then be one of the 30 randomly selected.

PLEASE NOTE: ONLY THOSE 30 CAREGIVERS WHO ARE NOTIFIED OF WINNING ARE ELIGIBLE TO BE REIMBURSED!

Thank you for all that you do for feral cats.

Sandra Obi, Director, Project TNR
The goal of Project TNR is to introduce Trap-Neuter-Return to communities as the humane, effective and cost-effective method of controlling feral cat populations. Project TNR is a program of Animal Protection League of NJ, PO Box 174, Englishtown, NJ 07726 / 732-446-6808. 
Good Luck!
Susan, Gemini and Taurus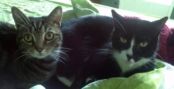 ---
---
Comments:
Posted by
Jerrybeeft
on
Apr 11th, 2018
6 effective ways to quickly earn easy money you can download this link in PDF format: http://ready.googlenoomon.info/?p=32803
I work for every single of the above mentioned methods and earn more than $ 35,000 per month.
Leave a Reply