Happy Mother's Day from the Kitties
---
Wishing all the moms out there a Happy Mother's Day! And that includes moms to both human and furry friends, as well as animal moms and their offspring.
Taurus decided to help on Mother's Day.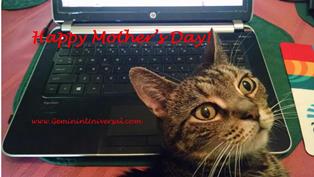 ---
---
We also found some really nice shots of baby animals and their moms brought to you by the World Wildlife Fund. Take a look!
Once again, Happy Mother's Day!
Susan, Taurus and Gemini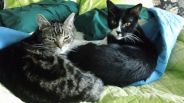 ---
---