Birds Require Specialized Veterinary Care
If you are a first-time bird owner or want to be, now is a good time to brush up on bird care for their continued health and well-being, especially before you run out to a shelter and bring home that special rescue pet for your very own.
First of all, bird ownership requires a type of dedication that can surpasses that of dog or cat ownership. One reason is that some birds can live to be over 60 years old and therefore outlive their guardian. A new owner must be prepared to make that commitment and provide for the bird for its entire life span.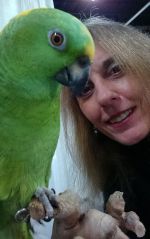 It is therefore of utmost importance to research the type of bird you want and make sure you are prepared to give the bird the care and attention that it requires. Smaller birds have shorter life spans and may be a better choice for those bringing home a new bird for the first time.
You might want to seek the advice of an avian veterinarian before and after adoption of a new bird. Birds often require specialized veterinary care and are best served when seen by a veterinarian who is familiar with birds.
The ASPCA experts on general bird care recommend annual visits to the veterinarian. They advise that weight loss or gain, often an indicator of illness, will be checked and any necessary tests will be run that can help the veterinarian monitor your pet's health for the present and future.
They also advise not to wait to schedule an appointment if you think your bird is sick. A bird who is not feeling well may exhibit the following symptoms:
Fluffed out feathers or sitting quietly on the cage floor with his eyes closed
A change in the consistency, frequency or color of droppings
Sneezing, coughing, blocked nostrils
Labored breathing
A crusty beak or eyes.
Bird ownership can be a wonderful experience when you find the right match for your home and lifestyle. Please visit with the birds available at local shelters and rescue organizations. Many rescues have the ability to provide assistance in selecting an appropriate bird to fit you and your family.
Susan, Taurus and Gemini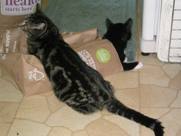 Recommended Reading:
An Important Message for January Adopt a Rescued Bird Month
I Found Love at the Super Pet Expo
Rest in Peace That Guy With The Birds
---
---