Buy A Book. Save A Cat.
---
Three Norwegians wants to help cats who are most in need of assistance: shelter cats and cats of low-income families in need of medical care. What a great way to celebrate Valentine's Day, too. On February 14, Three Norwegians kicked off the Indiegogo crowd-funding campaign. The campaign entitled "Buy a Book. Save a Cat." was created to fund the new children's book The Bad Guy on the Block.
The best part about the campaign is that a portion of every book sold goes to a cat in need of medical care.
"It's a significant financial challenge for rescuers like me to help otherwise healthy cats get the medical care they need," said Holly Fertig, campaign team member and former veterinary technician in a recent press release. "Returning them to health is often the only way they have a chance of getting into a loving forever home."
From now through March 17, you can contribute to this campaign to help cats in need.
CONTRIBUTE NOW! CLICK IMAGE BELOW.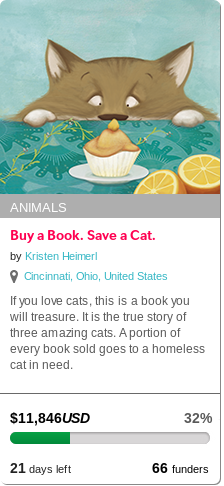 Three Norwegians is devoted to helping homeless cats and cats of families in financial need get the medical care required to return them to health, thereby increasing their chances of getting into forever homes and staying out of the shelter system.
The Bad Guy on the Block is Three Norwegians' new children's book. A portion of every book sold helps a cat in need.
We hope you will find this campaign worthy of contributing. All contributions help, no matter how small.
Susan, Taurus and Gemini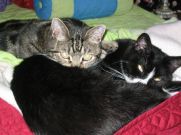 ---
---