Pet Wellness Symposium scheduled for South Jersey
If you live in South Jersey or the surrounding area, save the date for April 18, 2015. The annual Pet Wellness Symposium will take place at the Palmyra Community Center. This is the second annual event organized by Lori Genstein, owner I've Got the 'Scoop'! pet sitting service.
This is a fundraiser to benefit Boo Tiki Fund, a 501(c)(3) nonprofit charity providing veterinary care for pets at risk of euthanasia or being relinquished to a shelter due to a family's inability to pay for their care.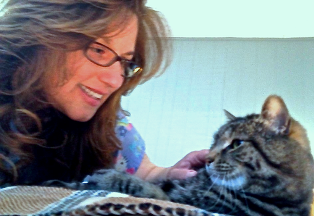 Lori Genstein with Henry. Photo used with permission from I've Got the 'Scoop'! LLC
The symposium will offer an educational experience to attendees provided by veterinarians and pet experts. Lectures will focus on animal wellness and holistic care, natural therapeutic options, and appropriate nutrition and less invasive methods of treatment to enhance a pet's health and well-being. Children's activities include reading to therapy dogs and a toy workshop.
Attendees will be provided a complimentary lunch and swag bag full of giveaways from generous sponsors. They can also participate in raffles, silent auction, 50/50 and more.
The Palmyra Community Center is located at 30 W. Broad Street, Palmyra, NJ 08065
Hope to see everyone there!
Susan, Taurus and Gemini
---
as published on Examiner.com


---
---