Cologne for Cats and more on Father's Day at Naples Zoo
On Sunday, June 16, dads can celebrate Father's Day at Naples Zoo for free by trading some of those half-empty bottles of cheap aftershave from previous Father's Days. Along with a paid child (or adult) ticket, dads just need to bring a new or partially used bottle of cologne to the Zoo on Father's Day. Dad and family can then enjoy cruising through islands of monkeys, seeing the new cheetahs, feeding the giraffes, and more. Why does the Zoo want aftershave? For the animals, of course. This annual call for cologne provides new scents for the animals to enjoy all year.
Cologne for Cats?  What Next - Lingerie for Lemurs?
It's no joke. But the aftershave isn't to make the animals smell pretty. It's sprayed in their habitats. Dads and their families will be able to watch the animals' reactions to these aftershaves as the scents are used throughout the day for animal enrichment. Naples Zoo coordinates different activities for the animals to promote use of their natural abilities. As many animals perceive the world as much through smell as we do through sight, a spritz of cologne on a tiger-sized toy, a tree, or a path arouses curiosity in the animals to use their skills to investigate their surroundings. Donated cologne will be used throughout the day during Meet the Keeper Series talks highlighting these enrichment activities. If dad doesn't have aftershave to donate, some of mom's perfume will work, too.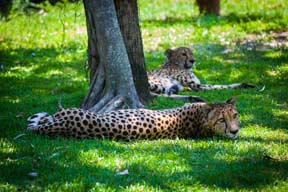 Credit: Naples Zoo
Remember, dad will be welcomed in the Zoo free Sunday, June 16 for Father's Day with cologne and the purchase of one child or adult ticket at regular price. This offer cannot be combined with other offers, online tickets, or zoo memberships.  Valid June 16, 2013 only. No Cologne? Use a limited time coupon from their website. 
Naples Zoo at Caribbean Gardens is a 501(c)(3) nonprofit organization cooperating in conservation programs both in and outside the wild for endangered species including a full day of fun presentations, giraffe feeding, and wild cruise through islands of monkeys, lemurs, and apes.  Ticket includes admission to both the nationally accredited zoo and historic garden along with shows, exhibits, and the boat ride.  ($19.95 adults age 13+/ $12.95 children 3 to 12, under 3 free. Children under the age of 16 must be accompanied by an adult at least 18 years of age). Zoo memberships and discount tickets are also available online.
Naples Zoo welcomes guests daily from 9:00 to 5:00 with the last ticket sold at 4:00 and is located at 1590 Goodlette-Frank Road across from the Coastland Center mall in the heart of Naples. To learn more, visit the website above or call 239-262-5409
Happy Father's Day!
Susan, Taurus and Gemini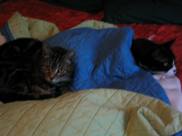 ---
---