Celebrating National Feral Cat Day
---
Today, October 16, we are celebrating National Feral Cat Day 2013. Alley Cat Allies launched National Feral Cat Day® on their 10th anniversary in 2001 to raise awareness about feral cats, promote Trap-Neuter-Return, and recognize the millions of compassionate Americans who care for them.
According to Alley Cat Allies' latest newsletter, thousands of people are building safe communities for cats at events from Saskatchewan to San Jose, Pittsburgh to Panama City, and everywhere in between. Their National Feral Cat Day® 2013 website and resources bring them all together to save cats' lives.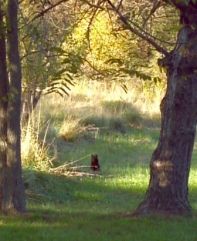 This year you'll find more than 400 events in all 50 states and internationally, including free spay/neuter clinics, cat food drives, and Trap-Neuter-Return workshops. They say many people are taking this year's challenge to partner with their local animal shelters to help them save more cats' lives.
Following are some things Alley Cat Allies suggests you can do to help celebrate this special day: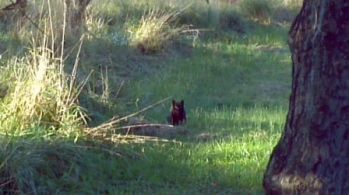 Have a great day sharing and caring for feral cats everywhere!
Susan, Taurus and Gemini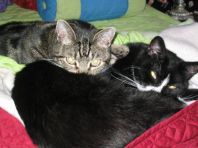 ---
---