Stroll for Strays Third Annual Dog Walk and Pet Fair
---
Lovely weather, good friends and lots of canine participants made for a fantastic Third Annual "Stroll for Strays" event to benefit SAVE, A Friend to Homeless Animals. Following are some highlights and photos of the event.
The Mercer County Park in West Windsor Township, New Jersey, provided a lovely setting to stage the event.  The dogs lined up with their walkers, both teams and individuals participating.  The dogs came in all breeds, shapes and sizes. Some were recognized as former SAVE shelter pets that had been adopted to their new forever homes.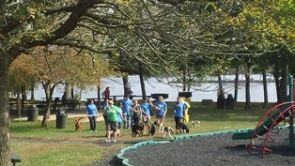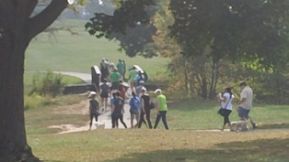 After the walk, other activities took place.  There were vendors, a HomeAgain microchip clinic, face painting, photo booth, agility playground, raffles including a 50/50 and Blessing of the Animals.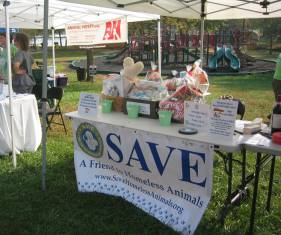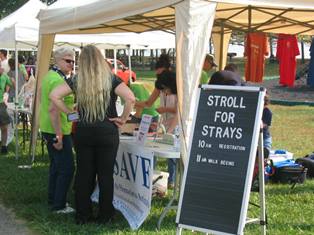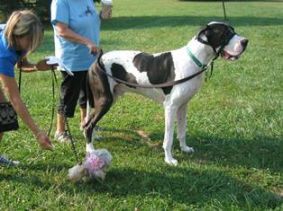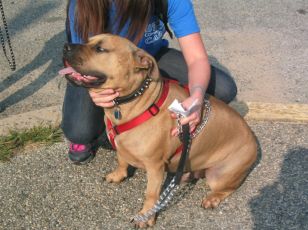 The Halloween Costume Contest was a big hit. Dogs in all sorts of costumes from frogs, cows and turtles paraded around, strutting their stuff, to the delight of the crowd cheering them on.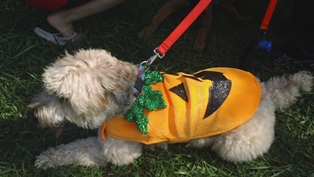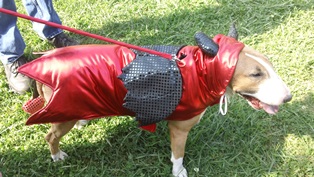 For the Princeton based animal shelter, this was an event to be proud of and to remember.  The shelter is working hard toward generating funds in order to move into a larger, state-of-the-art facility in 2014, and they welcome all donations. You can learn more about SAVE, A Friend to Homeless Animals on their website.
Adopt at pet at SAVE and save a life.
Susan, Taurus and Gemini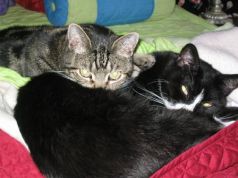 ---