St. Patrick's Day Parades Showcase Rescue Dogs
---
Find a new "Furever" Friend at a St. Patrick's Day Parade
Looking for a new "furever" friend?  Maybe you will find the dog of your dreams at one of New Jersey's St. Patrick's Day Parades.  According to a recent article published by MyCentralJersey.com, New Jersey has organized more St. Patrick's Day parades than any other state. The parades are a "purrfect" opportunity for Animal Shelters and Rescue Groups to showcase their adoptable dogs.
Even though St. Patrick's Day is officially March 17, the celebrations in New Jersey have already started.
SAVE, A Friend to Homeless Animals participated in the Hamilton, New Jersey parade on Saturday, March 10.  Below are a few of the adoptables that took part in the celebration.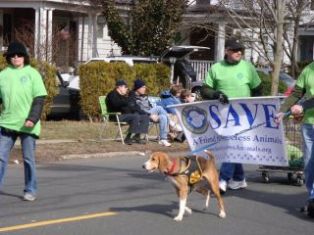 Credit: SAVE
Credit: SAVE
Somerville, New Jersey scheduled their parade on Sunday, March 11.  The Friends of Somerset Regional Animal Shelter   took advantage of this opportunity to showcase their adoptables.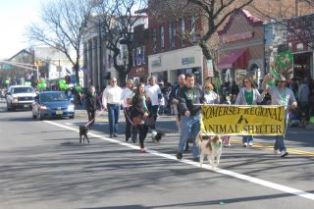 Credit: Friends of SRAS
There are still more opportunities to catch a St. Patrick's Day Parade and find a new "furever" friend at the same time.  And don't stop with the parades.  Some shelters are offering St. Patrick's adoption specials.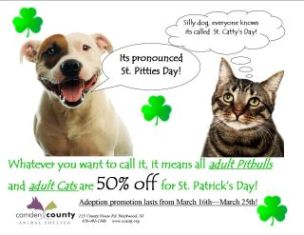 Credit: CCAS
But what is all the celebration about?  According to history.com, Saint Patrick, who lived during the fifth century, is the patron saint and national apostle of Ireland. Born in Roman Britain, he was kidnapped and brought to Ireland as a slave at the age of 16. He later escaped, but returned to Ireland and was credited with bringing Christianity to its people. It is believed that he died on March 17, 461 which marks the St. Patrick's Day celebrations today.
So that's your history lesson for today, along with a few suggestions of where to find an adoptable friend.
Have a Happy St. Patrick's Day!
Susan, Taurus and Gemini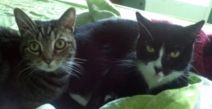 ---
---