Forging meaningful human-animal connections
---
How much do you know about marine mammal training? ABC Animal Training can teach you. In 2015, a workshop program based near Cabo San Lucas, Mexico, will give students a far-reaching and diverse experience with both land and sea mammals.
According to their latest press release, the Marine Mammal Behavior and Field Interpretation Workshop scheduled for February 16-20, 2015, is intended for those wanting to learn more about whales, dolphins and sea lions. The workshop also emphasizes the finer points of wildlife interpretation.  All observations of whale and sea lions in the wild are conducted from boats designed and certified specifically for the task.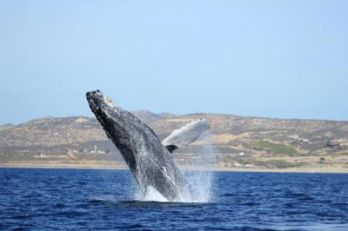 Credit: ABC Animal Training
The new workshop isn't only about marine mammals. Students will also have the opportunity to interact with camels during Camel Quest at Wild Canyon Park. As students ride their camels through the "El Tule" oasis, they'll learn about the surprising intelligence and personality of these deceptively nimble domesticated land mammals.
ABC Animal Training believes in working together with animals in such a way to ensure their best possible quality of life. Training is therefore a significant and powerful experience for both human and animal participants. In this way, ABC Animal Training hopes to instill a deeper understanding of how humans have a unique responsibility to serve as leaders in conservation, whether directly through animal training or indirectly through eco-tourism.
The mission of ABC Animal Training is to improve the quality of lives of animals, both wild and living under human care, through training, education, and conservation.

Susan, Taurus and Gemini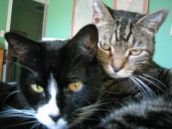 ---
---