Center for Canine Behavior Studies expands research efforts
The Center for Canine Behavior Studies (CCBS) was co-founded in 2014 by Dr. Nicholas H. Dodman, BVMS, DVA, DACVAA, DACVB and Mr. Chris Janelli, the Center's Executive Director. The motto of CCBS is "A home for life for all dogs." Their mission is to maintain the behavioral wellness of dogs and strengthen the human-companion animal bond to ensure that dogs remain in their owners' home as trusted and valued companions for life.
According to their recent press release, in pursuit of that mission, the Center for Canine Behavior Studies investigates and studies the most unique inter-species interaction in the animal kingdom. Behavior is the # 1 killer of dogs under the age of 3. Behavior is why people have pets, but unacceptable behavior is the primary reason why people relinquish them. By observing and analyzing the myriad factors that surround the lives of dogs and their owners, we will better understand the problems—and solutions—to reducing avoidable abandonment or return of dogs into the shelter system. The Center also supports owners in resolving dog behavior problems that can lead to relinquishment and all too often ultimately euthanasia.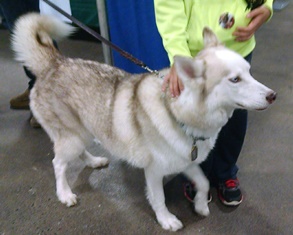 A recent announcement is that after an extraordinary 35-year career at Tufts University and the Cumming School of Veterinary Medicine as a professor, researcher and mentor to hundreds of graduates, Dr. Dodman has retired. The good news is the Tufts Professor Emeritus now has more time to pursue independent canine behavior research as Chief Scientific Officer at CCBS.
The center has launched a new website, and Dr. Nick has been joined by three additional behavior consultants: Barbara Dwyer, Donna Gleason, and Vivian Zottola. The CCBS team collaboratively developed the Center's new canine behavior study, which consists of two phases.  At this writing the first phase is now open for dog owner participation. Any dog owner can participate in the first phase of the on-line survey that will remain open until January 15, 2018. The second phase will be a follow up survey of owners with dogs from the first study that had behavior problems.
Dodman and his CCBS team plans to substantially increase its research efforts and "do more scientifically designed and peer reviewed canine research" with the data analysis support of Qualtrics Stats iQ.
"Securing funding to acquire a Stats iQ license will allow us to analyze our own research data thus reducing the Center's cost for academic statisticians," said Dr. Dodman.
Janelli believes CCBS has the potential to continue groundbreaking research like their initial Animal Ownership Interaction Study.  After 3 years of hard work, the Center's reward will be seeing their findings integrated into HowIMetMyDog.com, a sophisticated adopter-canine matching program that aims to help save the lives of dogs through better adoption matches.
Support for the Animal Ownership Interaction Study came primarily from generous individuals, but just a few grantors that included Maddie's Fund® and Humane Pennsylvania Foundation.

"But we can't pursue life-saving research without support," said Janelli. "More than 30 animal welfare foundations, many with missions to support the human-canine bond, and several right here in Connecticut turned us down stating they didn't support our kind of research. It was disheartening, but we believed in what we were doing and persisted."
"What more could we ask for?" asks Mr. Janelli. "Perhaps a home for life for all dogs and the support to pursue more studies that will reduce canine euthanasia."
The Center for Canine Behavior Studies is part of The Simon Foundation, Inc. founded by Mark and Linda Greenberg and named for their beloved dog Simon. Every year over 500 Animals who would have otherwise been abandoned, neglected, abused, or euthanized through no fault of their own, find new, loving, forever homes, or live out their lives in peace in the sanctuary of The Simon Foundation, Inc.
If you are a dog owner, be sure to check out the study and participate if you can!
Susan, Taurus and Gemini
---
---