Take me out to the Ball Game with Chasing Dreams
---
Dogs got a special treat Wednesday night, July 30, at the Somerset Patriots baseball game in Bridgewater, New Jersey. It was "Bark in the Park Night," and canines were admitted free with their pet parents. Chasing Dreams, specializing in animal massage and photonic therapy for horses and pets, was a vendor/sponsor to the July event.
Pet parents checked in at a registration table outside the ballpark gates. With a double-header game that night, there was a steady stream of dogs of all breeds and sizes coming into the park. The first 250 dogs in attendance received a collapsible water bottle courtesy of Chasing Dreams, LLC.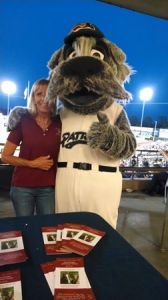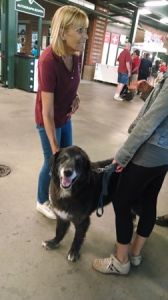 A Pooch Parade was the event highlight in between games. The dogs marched proudly beside their owners as the crowd cheered them.
It was great to see such a wide variety of canines at the event. Dogs big and small, leashed and carried, seemed to be having the time of their lives, interacting with each other in the concourse and relaxing with their owners in the stands.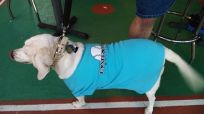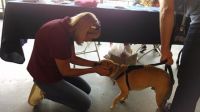 There was also a variety of vendors in addition to Chasing Dreams offering veterinary care, doggy day care, pet supplies and more.
"The night went really well," said Cathy Sauer, owner of Chasing Dreams. "I raffled off two free massages that night, and two lucky winners have been contacted."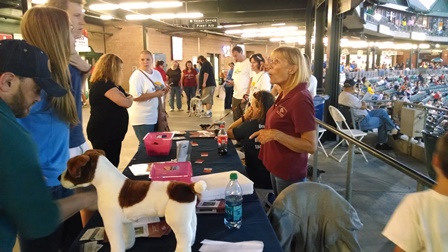 Animal rescue groups also took advantage of the evening. Animal Alliance of New Jersey brought several of their adoptable dogs to showcase throughout the night, and they shared vendor space with Chasing Dreams.
Cathy Sauer is a big supporter of animal rescue and promotes the cause whenever she can.
"There are so many wonderful and loving pets in shelters, please open your heart and home," advised Sauer. "Visit your local shelters and adopt your next best friend."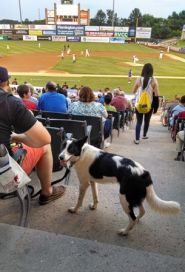 Chasing Dreams LLC is located in Central New Jersey. Sauer maintains a mobile office and works throughout Hunterdon, Somerset, Morris, Monmouth, Warren and Hudson Counties.
"Many animals respond quickly when treated in the security of their own home," said Sauer. "With my mobile service, I can provide therapy to all types of animals. Therapeutic massage can help boost the pet's immune system, aid in allergies and also ease the stress of summer's heat waves."
Sauer is a member of the International Association of Animal Massage Therapists. She can be reached through her Chasing Dreams contact page with questions and to set up a consultation.
The next Somerset Patriots "Bark in the Park Night" is scheduled for Tuesday, August 26, 2014. Come early to see the Pooch Parade! Learn more about the July event and find out how to buy tickets for the August Bark in the Park Night on the Somerset Patriots website (note correction to date).
Hope to see you there!
Susan, Taurus and Gemini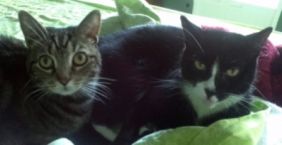 ---