Light a Candle for Remember Me Thursday
---
Because millions of shelter pets lose their lives due to overcrowding situations in shelters and lack of loving homes to adopt and care for them, there is now a campaign to raise awareness of this plight. Today, be a light for pets by promoting awareness about pet adoption and help save lives. By remembering those we have lost, we can shine a light on the ones we can save. See what others are doing across the country:
Steve Dale sums up pretty well some activities across the country on this special day.  Here are some excerpts from his Blog to give you some idea of how others are promoting pet adoption and raising awareness of the huge numbers of lives lost: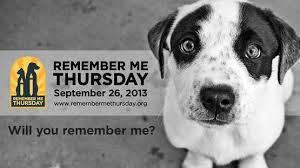 "Millions of beautiful pets are euthanized every year," says Mike Arms, president, and CEO of the Helen Woodward Animal Center in Rancho Santa Fe, CA. Numbers have become very important in the shelter world, as individual shelters and even municipal animal control officials keep careful track of the number of animals that go into shelters, adoption rates and kill rates.
"I understand this, but these beautiful animals aren't just numbers; they're all individuals," says Arms. The first "Remember Me Thursday" (to be held annually on the fourth Thursday of September) will be held this Thursday, Sept. 26. The program was conceived by Arms as a way to remember all animals who never found new homes after landing in shelters.
A coalition of animal shelters in New York City, known as the Mayor's Alliance for NYC's Animals, will also participate, along with Tree House Humane Society (a distinguished cat-only shelter in Chicago), many other individual animal shelters and even more than two dozen organizations in Puerto Rico.
At the Helen Woodward Animal Center website, you can read more about this special day and what you can do to raise awareness.
Remember, Don't Shop, Adopt.
Susan, Taurus and Gemini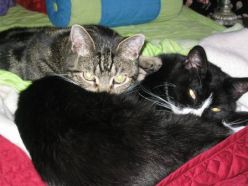 ---