South Jersey's Pet Wellness Symposium benefits Boo Tiki Fund
Lori Genstein, owner I've Got the 'Scoop'! LLC pet sitting service and organizer of South Jersey's annual Pet Wellness Symposium, reported another successful event for the second year in a row. The event was staged at the Palmyra Community Center on April 18, 2015.
"We were able to offer attendees an elite group of veterinarians presenting some very informative lectures," said Genstein. "We offered a dog bite prevention class and educational activities for children."
The event was arranged as a fundraiser to benefit the Boo Tiki Fund, a 501(c)(3) nonprofit charity providing veterinary care for pets at risk of euthanasia or being relinquished to a shelter due to a family's inability to pay for their care.
"With the many generous sponsors and raffles, the event raised over $2,000 for the Boo Tiki Fund," added Genstein.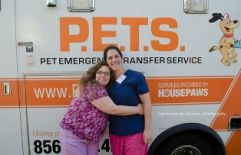 Photo credit: Expressions by Heather...Photography
Educational highlights of the event included topics on pet nutrition, life-saving pet CPR, animal behavior, and less-invasive therapies. A variety of professional pet services were present. GGC Healthy Paws handed out samples of their baked treats certified through the New Jersey Department of Agriculture. Complimentary microchips were given out to pet parents if their pets were in need of one. There were plenty of children's activities offered while parents were attending the lectures. Story time with Furry Angels and a toy-making workshop with Friends of Burlington County Animal Shelter were very popular amongst the children.
"Cub Scout Pack 59 joined us and earned their Pet Care Belt Loop by participating," said Genstein. "Girl Scouts volunteered and earned their pet badge, while Healing Touch for Animals taught parents how to heal with energy."
Congratulations to all!
Susan, Taurus and Gemini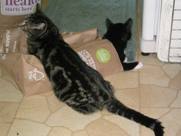 ---
 as published on Examiner.com

---
Save
---