Home
Gemini's Blog
T-shirts for sale to help fund Junior's liver shunt surgery
by: Susan Stokes
T-shirts for sale to help fund Junior's liver shunt surgery
---
You can always use a new T-shirt, right? How about buying one for a great cause? Junior is the young cat I've written about in the past who is still in need of liver shunt surgery. His latest fund drive includes some cool T-shirts for only $20 each (if you live in the vicinity).
A liver shunt is a serious condition and one that Junior has been living with for far too long now. The liver acts as a giant filter to remove toxins from the blood. It also synthesizes and distributes proteins and stores sugar in the form of glycogen.
A liver shunt is actually a blood vessel that carries blood around the liver instead of through it, so the blood is no longer being detoxified as it should. The build-up of toxins in the system can cause Hepatic Encephalopathy. Symptoms such as circling, running into walls, head pressing, blindness, sudden aggression, drooling, and seizures may occur. Junior needs surgery to help save him from a worsening condition.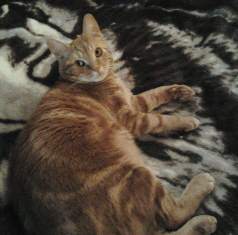 Through some additional private donations, Junior's Medical Fund is close to $5,000 now, but there is still a way to go to reach the $7,000 goal.  His consultation for surgery has been booked by his caregivers, and we can't give up now.
Check out these cool designs on the T-shirts for sale. Become a Friend of Junior Barkavious on Facebook and send a message if you want to purchase one.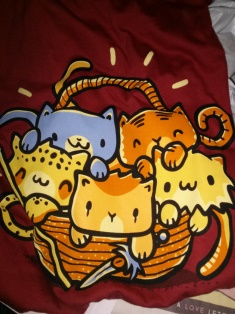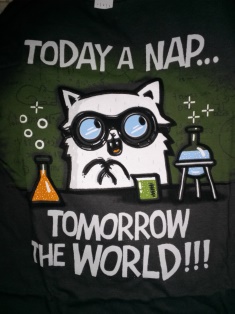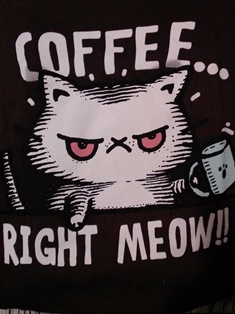 On behalf of Junior, thanks for your help!
Susan, Taurus and Gemini

---