Family Fun at the Super Pet Expo
---
Dogs, Cats, Birds, Reptiles…oh my!
The Super Pet Expo in Edison, New Jersey, February 10-12 far exceeded my expectations. There were many more types of pets to see than dogs and cats. There were birds, fish, reptiles, ferrets...a whole community of pet owners and their pets came together for this event. The truly great thing about the Super Pet Expo was the number of rescue groups that were exhibiting. Many brought their adoptable pets that were ready for new homes.
People were able to bring their leashed dogs to the show.  However, there were also dogs in purses, backpacks, and strollers.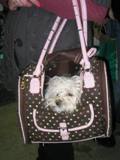 The East Coast Maine Coon Rescue brought along a few adoptable kittens and cats.  Who could resist petting these gentle, purring creatures?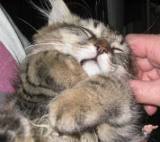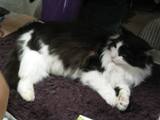 The booth set up by A Helping Wing Parrot Rescue was overwhelmed with visitors every time I walked by.  Passers-by were invited to stop, hold a bird on their arm, and take in some education about parrots and parrot rescue.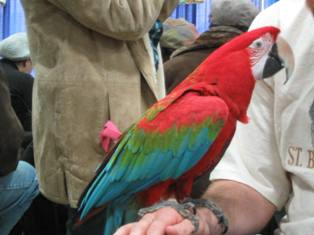 Rescue Ink's booth was constantly buzzing with activity.  The founding members were there with lots of volunteers selling T-shirts and telling their story of their fight against animal cruelty and ultimate rescue.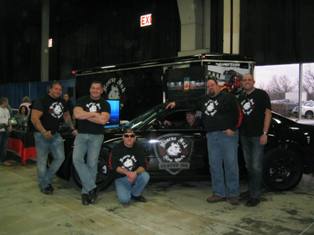 I met and was able to pet the famous miracle dog Daniel who survived the gas chamber.  What a loving family he is with now.  That is a real happy ending story.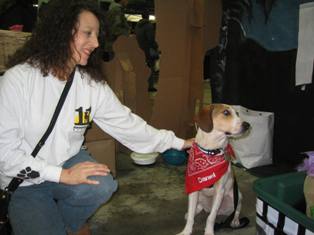 There were lots of educational and pet agility events to take in.  The Wolfe Visions instructor brought to light many of the myths about wolves, and the wolf he brought along was extremely docile.  She came right up to me and nudged my hand.  Now I can say I was touched by a full-blooded wolf.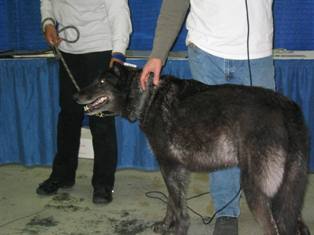 I would love to hear comments from anyone else who attended.  Did you miss the Super Pet Expo in Edison, New Jersey this year?  You have another shot with their Chantilly, Virginia show in March, and there is always next year.  From the crowds I saw at the Edison event, I don't think this event is going away any time soon.
Susan, Taurus and Gemini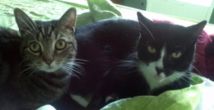 ---