Welcome to Gemini Universal
A pet and animal information website dedicated to the well-being of feral cats, stray cats and shelter animals everywhere. Visit often and share with friends.

---
Our Current Cause - Funding a Service Dog for Traumatic Brain Injury (TBI) Survivor, Greg Costa
Greg Costa sustained major injuries during a fall approximately six years ago, and early in his recovery an MRI revealed the presence of a large Arachnoid Cyst. Now a Traumatic Brain Injury (TBI) Survivor, Greg's recovery process has been challenging, educational, and painful – he continues to struggle with major and minor physical symptoms. After consideration of dog Gracie, dog Nia has now been identified as a Service Dog match for Greg, and her presence would dramatically change Greg's life for the better. But Nia comes at a huge cost at the end of her 18 months of training that is more than Greg can bear without help from caring individuals to support his cause.
Read the full story of Greg and Gracie and now Nia here, and please donate what you can.  Please share this cause - Sharing is Caring!
---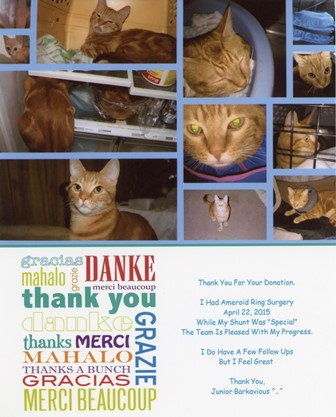 ---
"Stray Cat Strut" by the Stray Cats
A video reminder to please Spay and Neuter your Pets
What is the difference between a Stray Cat and a Feral Cat?
A stray cat is a pet cat who is lost or abandoned. Feral cats are the offspring of lost or abandoned pet cats or other feral cats who are not spayed or neutered. Stray cats are accustomed to contact with people and are tame, but feral cats are not accustomed to contact with people and are typically too fearful and wild to be handled.
Whereas stray cats may be reunited with their families or adopted into new homes, feral cats do not easily adapt or may never adapt to living as pets in close contact with people. However, there are many things you can do to help improve the health and quality of life of feral cats. Find tips on setting up a Trap-Neuter-Return (TNR) Program from Alley Cat Allies.
For more information see Resources.
---
---
Pets in need of forever homes:
---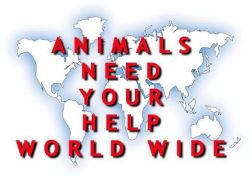 ---